Spring Hollow R/C Flyers

Armory Drive
Spring City, PA

Club Happenings
Wednesday night Fun Flies after work
We have begun the Wednesday night get togethers again.
Club New Pilot Activities
The Club is participating in the AMA Intro Pilot Program. Details are in this PDF file.
View using an aerial camera
Landing East to West. Click on this picture to see a larger view.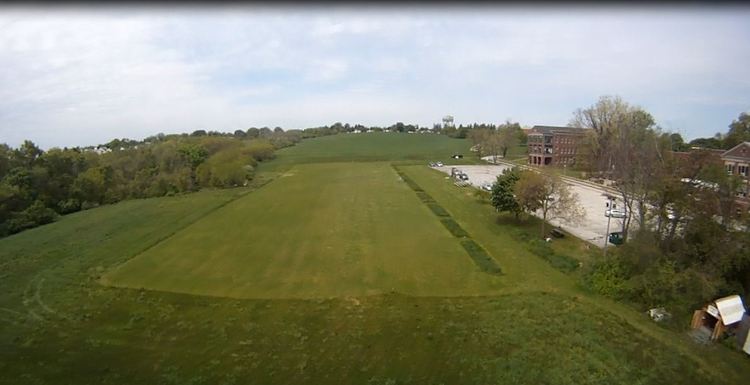 Dog Club Field use
Please check their web site included here.
National Guard Field Use
We have been asked not to fly on National Guard weekends for parking and safety reasons.

The Duster and it's replacement
The M42 40mm Self-Propelled Anti-Aircraft Gun commonly referred as a
"Duster" was removed from the Spring City National Guard Armory and moved to FT Indiantown Gap, refurbished and painted, for display at the Muir Airfield. The Duster lived at the Armory for +20 years while the HHB 1/213th Air Defense Artillery BN was stationed here. It will be missed.

Great Efforts by the Spring Hollow R/C Flyers #4138 (Bryon & Wes),Museum Curator (McCabe) and Assistant (Murphy) found and restored a replacement. The MTR-15A BATS (Ballistic Aerial Target System) is a low-cost system for troop training with low- and medium-altitude air defense systems. It was developed by the US Army Missile Command (USAMICOM) in the early 1970's and used by 1/213th ADA for Live Fires at FT Stewart, GA & FT Drum, NY during Annual Training 1980's - 2000's.

The BATS were launched, tracked, locked in,and shot down by 14M MOS-Q Soldier with Stinger-MANPADS (Man-Portable Air Defense System), all using the FIM-92 Stinger surface-to-air missile. Training ONLY! The BATS system consists of the MTR-15A target rocket, the launcher, and a fire-control unit. The MTR-15A is an all-metal rocket powered by two to five 70mm (2.75") LSFFAR (Low-Spin Folding-Fin Aircraft Rockets) for boost, and an optional sustainer motor made up of two MXU-4A/A jet engine starter cartridges. In flight, the rocket is stabilized by spin induced by canted fins and motor nozzles. It is launched from a small rail-launcher trainable ± 9* azimuth and from 0 to 45* elevation.

The "pop-up" characteristic of the BATS flight path simulates the trajectory of a high performance threat aircraft which flies low to minimize radar detection, pops up, and then dives on the target to deliver its ordnance. This MTR-15A BATS (Murphy missile) named by the Spring Hollow R/C Flyers, will fill the bare spot where the Duster sat for many years. Kudos and HOOOOAH to all the Volunteers of this Great Mission.
Copyright 2012 Hosted by Domain Name Sanity.
Website hosting and domain registration powered by DomainNameSanity.com